Jackery SolarSaga 200 - 200W Solar Panel
Introducing The Jackery SolarSaga 200 - 200W Solar Panel
Meet the Jackery SolarSaga 200 - your reliable and eco-friendly solar panel solution for harnessing the sun's energy on the go. With a high-efficiency design and lightweight construction, it's the perfect companion for charging your Jackery power stations and electronic devices in the great outdoors.
Excellent Solar Conversion Efficiency of 24.3%


IP67 Waterproof Rating

Convenient Carrying

Built to Last

2-Year Warranty
You can find our full line of Jackery Panels, Power Stations and Accessories here!
Get up to 30% of your order in rebates through the Residential Clean Energy Credit. Learn More
Jackery SolarSaga 200W Solar Panel features a high solar conversion efficiency of up to 24.3% - go green quickly. The ETFE-laminated case extends its lifespan, and the recommended angle ensures optimum absorption of the sunlight, making it the perfect power source for outdoor travel and home backup. It is portable, foldable, and can be hooked up instantly with a power station for the ideal solar power system.
Features Summary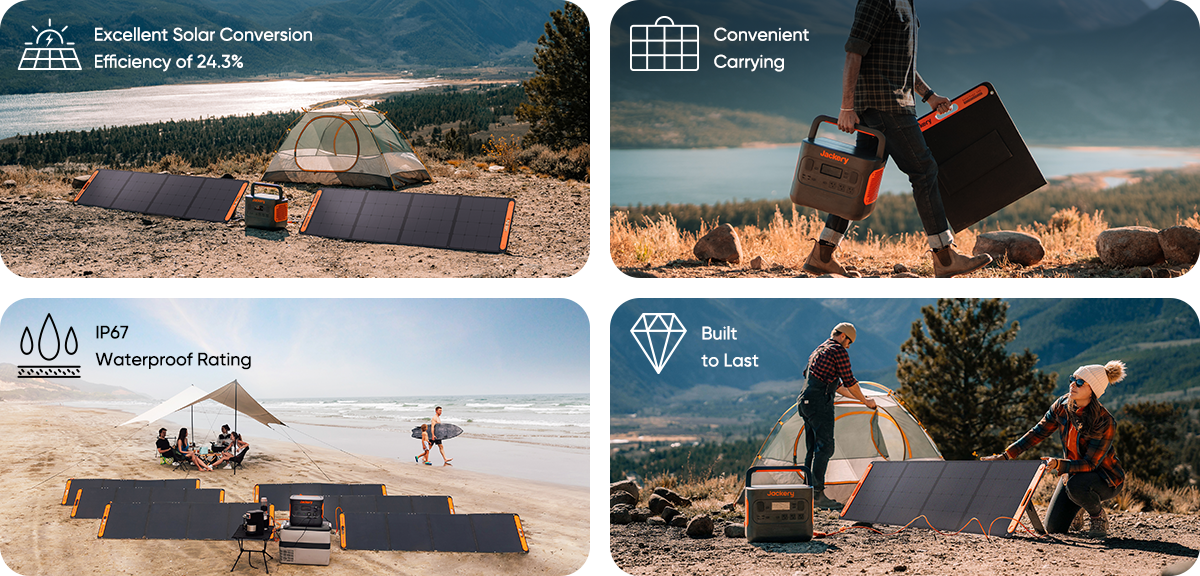 With a power rating of 200W, it provides the fastest solar charging experience in Jackery's current solar panel lineup. It's equipped with adjustable stands and are made with monocrystalline solar cells and a honeycomb light trapping design, with solar panel efficiency reaching up to 24.3%.
Excellent Conversion
Efficiency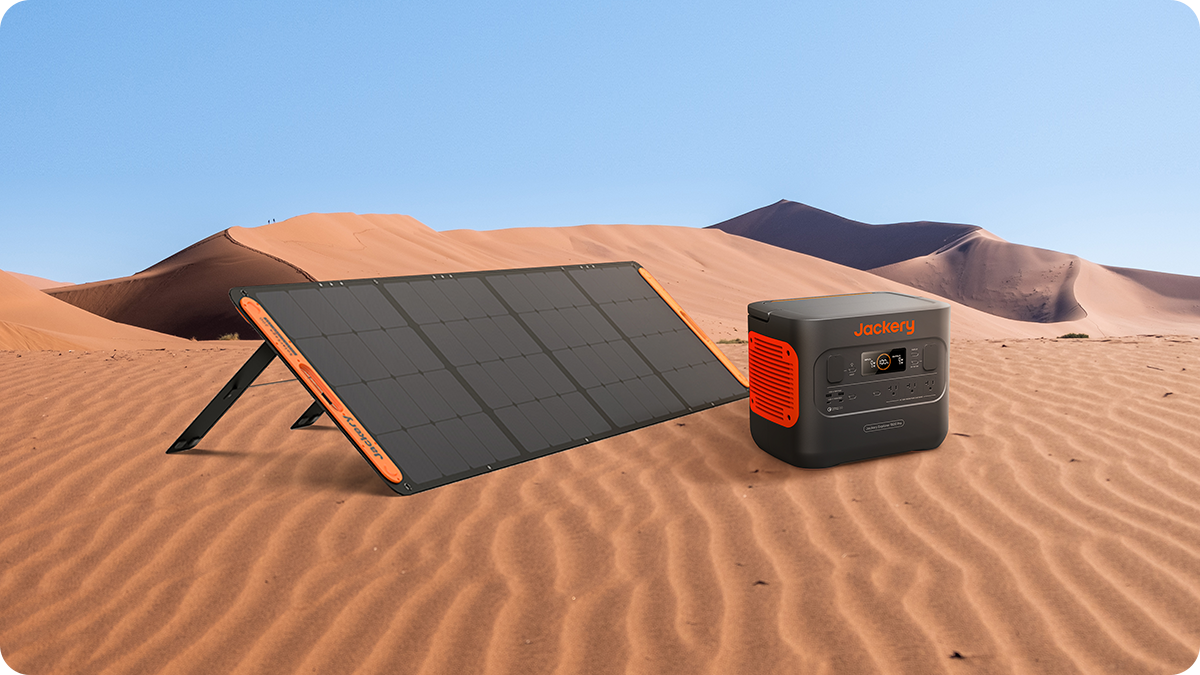 Easy

 

to Use and
Portable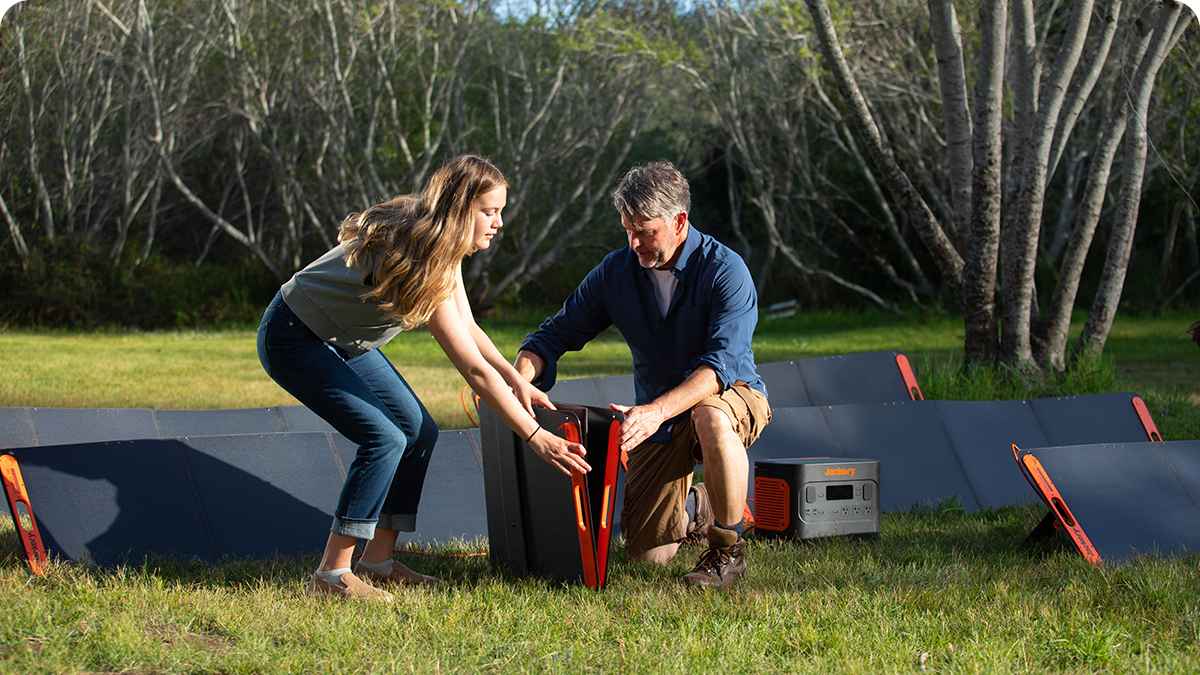 Instant Set Up Solar Energy System

Within 60 seconds to set up, the solar panel stands firmly and can ensure optimum absorption of the sunlight thanks to its adjustable kickstands. It is the perfect companion for outdoor travel.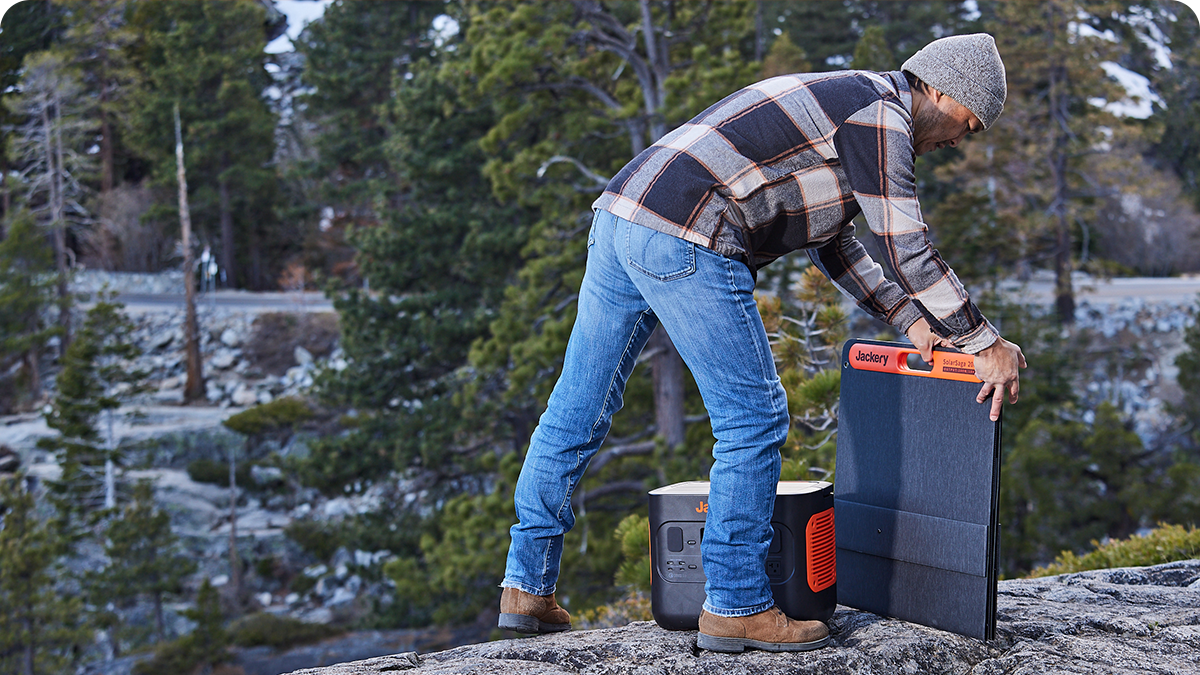 Foldable design for easy transport. It's also compact and lightweight for carrying on your outdoor activities. Simply fold the solar panel in two, in seconds and you'll be good to go, with convenient power at your fingertips in an instant.
The ETFE-laminated design make it extremely temperature and corrosion resistant, with a functioning temperature range of -10-65°C (14-149°F). The battery grid is designed on the back of the panel, preventing battery cracks whilst giving longer battery life.
Designed to
Last
Built to
Last

The ETFE-laminated case ensures the solar panel is durable enough for a longer lifespan. Additionally, the IP67 Waterproof Rating allows it to withstand harsh and wet weather.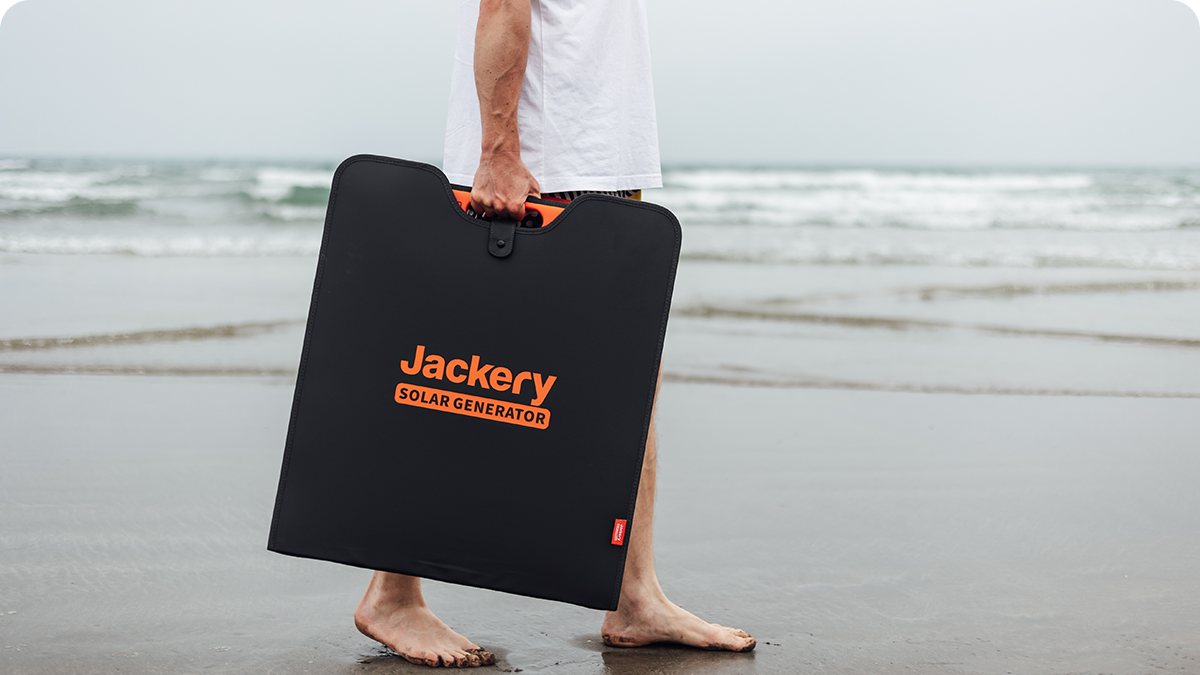 Embrace Your Off-Grid Journey And Find Your Solar Panel Today!