EcoFlow 110W Portable Solar Panel
EcoFlow 110W Portable Solar Panel Description
Portable and lightweight

Up to 23% conversion rate

Self-supporting

Durable with IP68 waterproof rating

One-piece folding design
Frequently bought with the EcoFlow River 2 Max Portable Power Station
Read more below
Get up to 30% of your order in rebates through the Residential Clean Energy Credit. Learn More
Get off the grid with EcoFlow's 110W Solar Panel for renewable energy wherever you end up.
Powerfully portable
With an industry-leading 23% conversion rate, it's far lighter and approx. 10% smaller than similar portable solar panels on the market. That means a faster, easier charge wherever you are.
Self-supportable
Take it camping, on a road trip or in your backyard with a case that doubles as a stand. Unzip and prop up your panel at just the right angle to ensure maximum solar coverage.
Waterproof & Durable
Designed to withstand your adventurous lifestyle, this panel is IP68 certified. That means we dunked it underwater for 72hrs in lab conditions. Just to make sure*. Built with a high-strength composite, it can take a beating too. That's an all-weather ready panel designed to stand the test of time.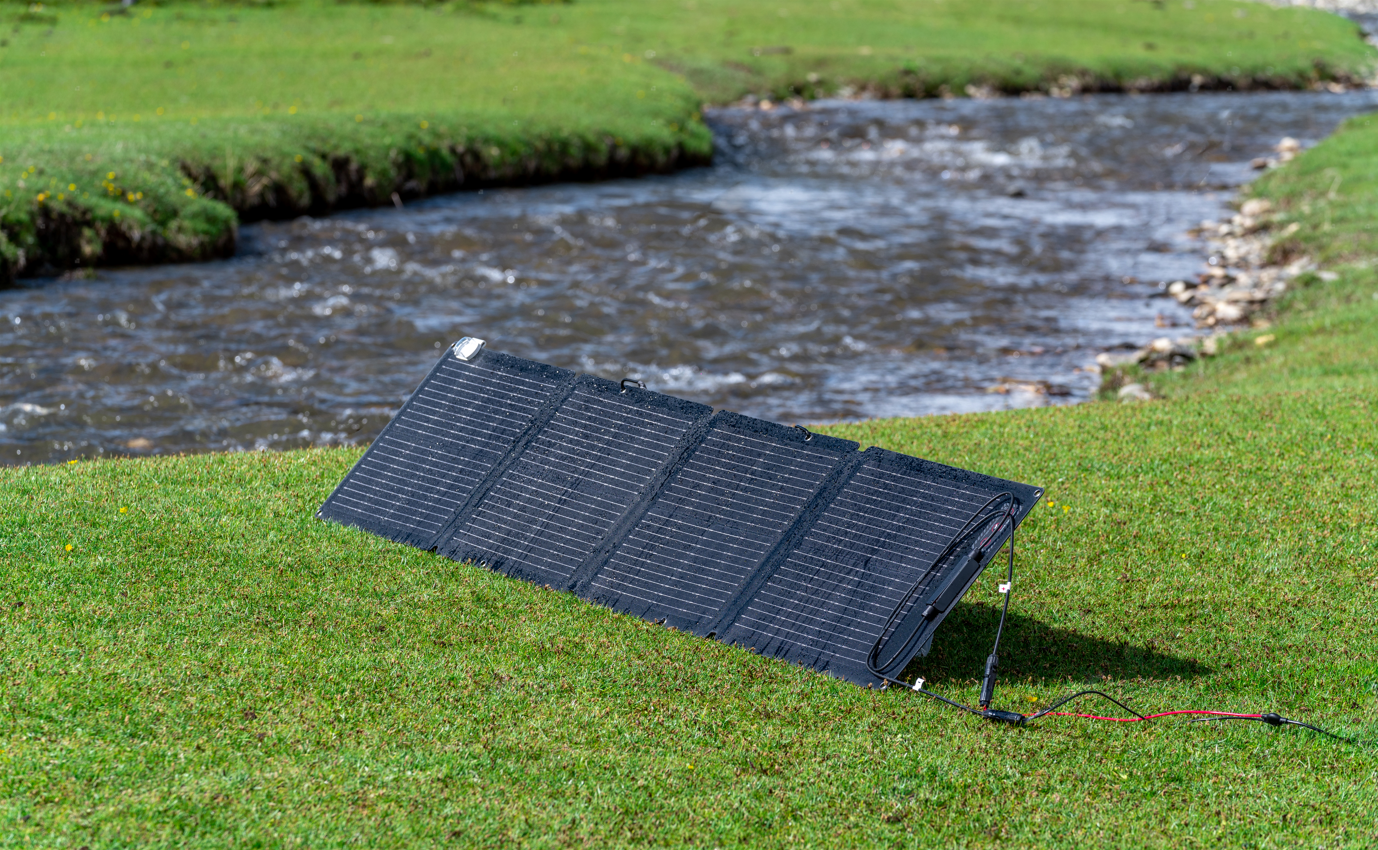 It comes with a carry case too.
On the go? Keep your panel folded up and protected while you hit the road. Save valuable trunk space and go easy knowing your panel is safe. Once you arrive, simply unfold, prop up and start generating clean, green electricity.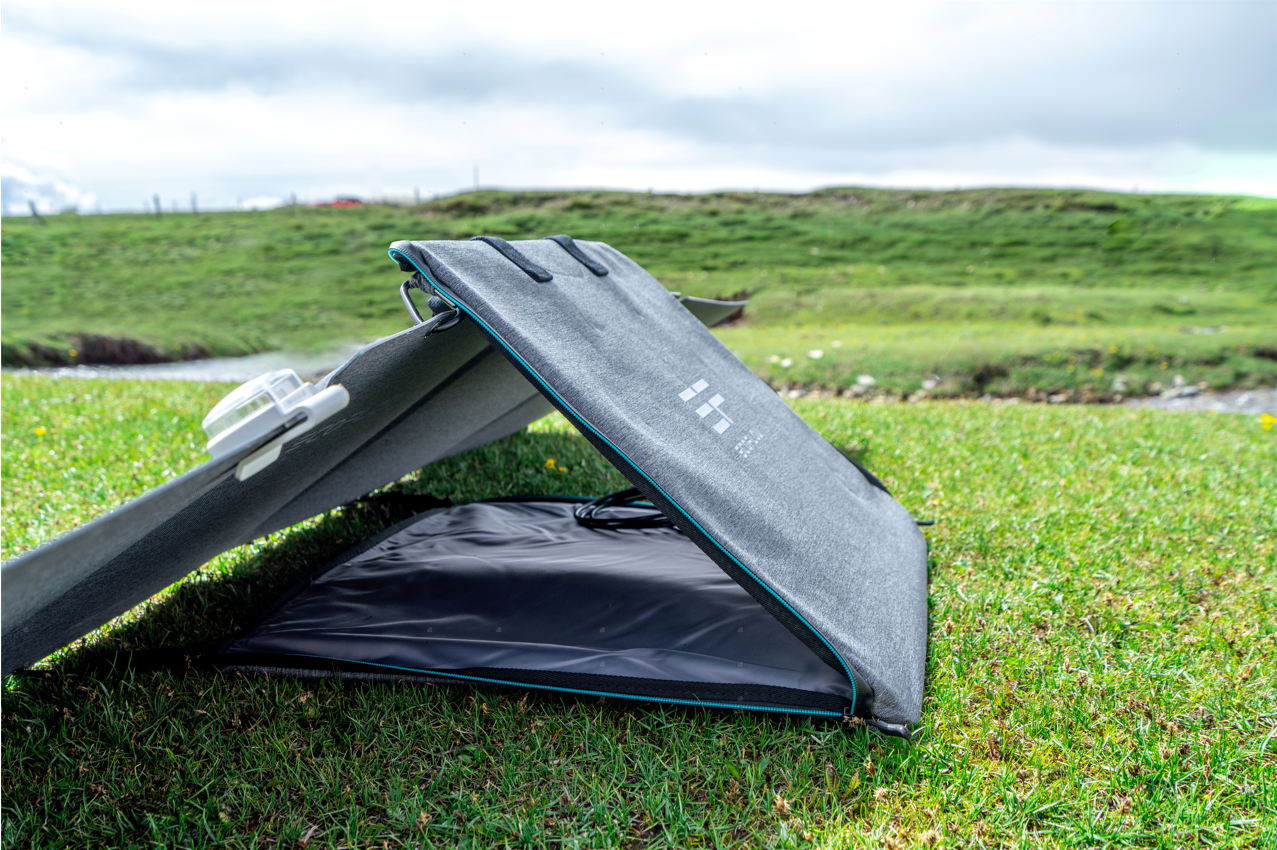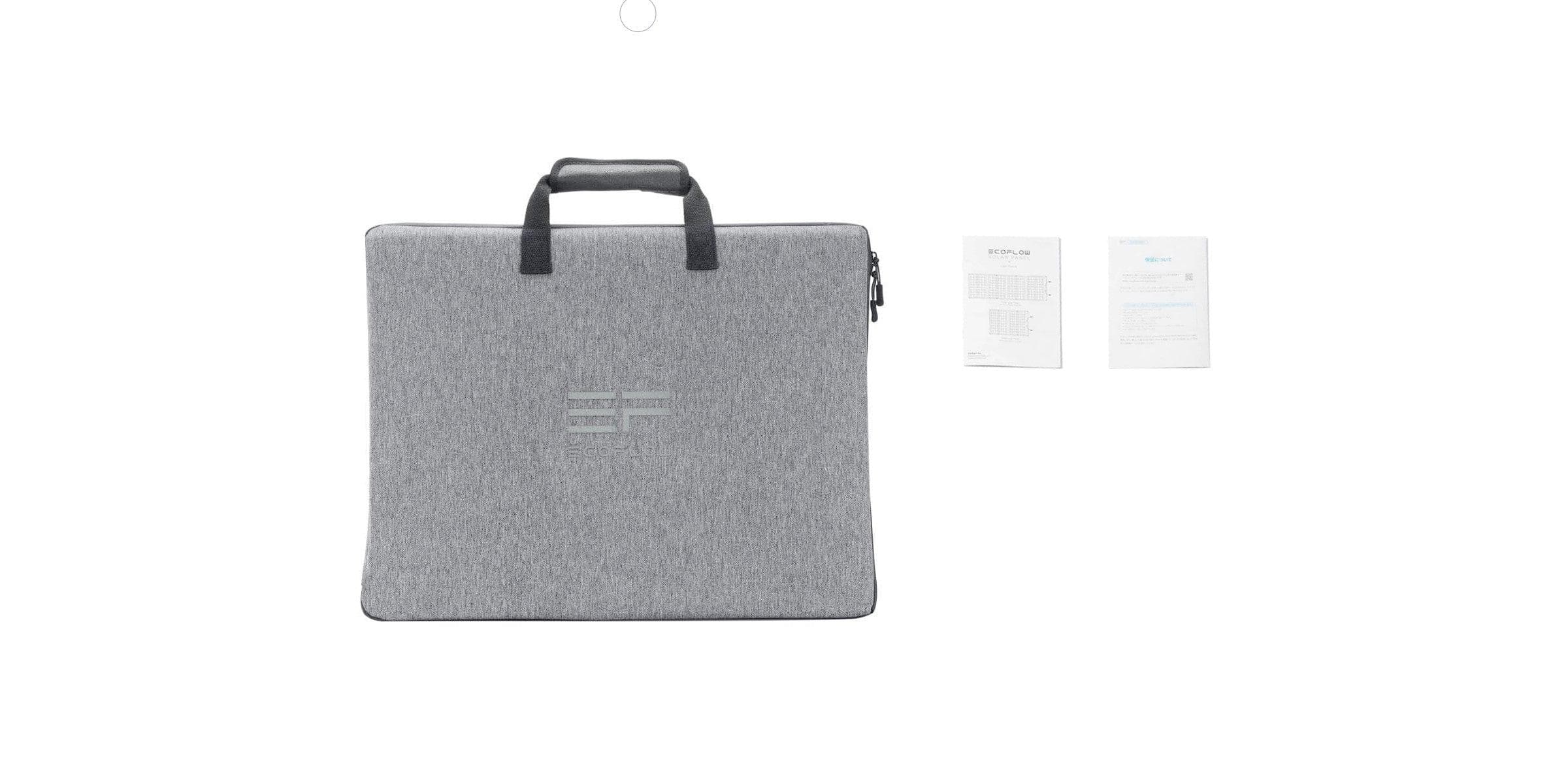 1.110W Solar Panel 2.110W Solar Panel Bag 3.110W Solar Panel User Manual
Unfolded Dimensions: 20.2*62.5*0.8 in /178.5*42.0*2.5cm
Folded Dimensions: 20.2*16.5*0.8 in/42.0 x 48.0 x 2.5cm
Weight: 8.8lb (4kg)
Warranty: 12 months
Rated Power: 110W (±5W)
Efficiency: 22%–23%
Connector Type: Solar Connector
Open Circuit Voltage: 21.8V (Vmp 18.4V)
Short Circuit Current: 6.5A (Imp 6.0A)
Cell Type: Monocrystalline Silicon: Operating & Storage Temperature
−4°F to 185°F
Don't run from adventure and sustainability. Embrace it and secure your solar panel today!