EcoFlow 160W Portable Solar Panel
EcoFlow 160W Portable Solar Panel
Meet the EcoFlow 160W Portable Solar Panel - your efficient and portable solar charging solution for harnessing the sun's energy on the move. With a powerful 160W output, lightweight design, and foldable convenience, it's the ideal companion to charge your EcoFlow power stations and keep your devices juiced up wherever your journey takes you.
 Portable & self-supporting

Smart solar power

Durable with IP68 waterproof rating

One-piece folding design
Read more below...
Get up to 30% of your order in rebates through the Residential Clean Energy Credit. Learn More
Be in charge wherever you are. The EcoFlow 160W Solar Panel delivers ample and green power on the go: Universal, Seamless, Foldable, Portable
Portable & Self-supportable
Carry this 15-pound panel in a case that doubles as a stand, giving you the best angle for solar charging.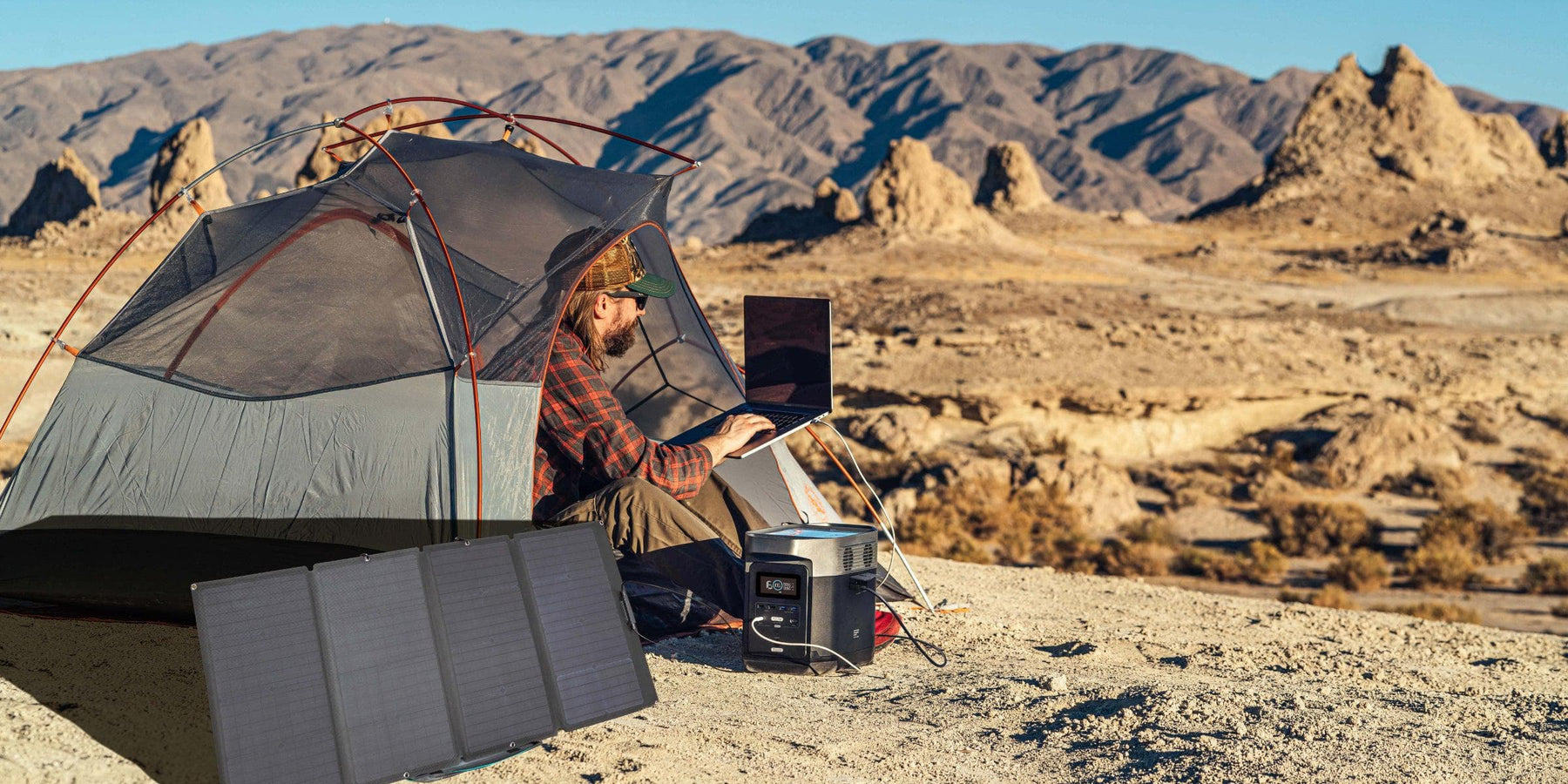 So Much More Sun
32 premium monocrystalline silicon cells provide a high conversion efficiency of 22%. Recharge even faster by chaining multiple panels in a series or in parallel.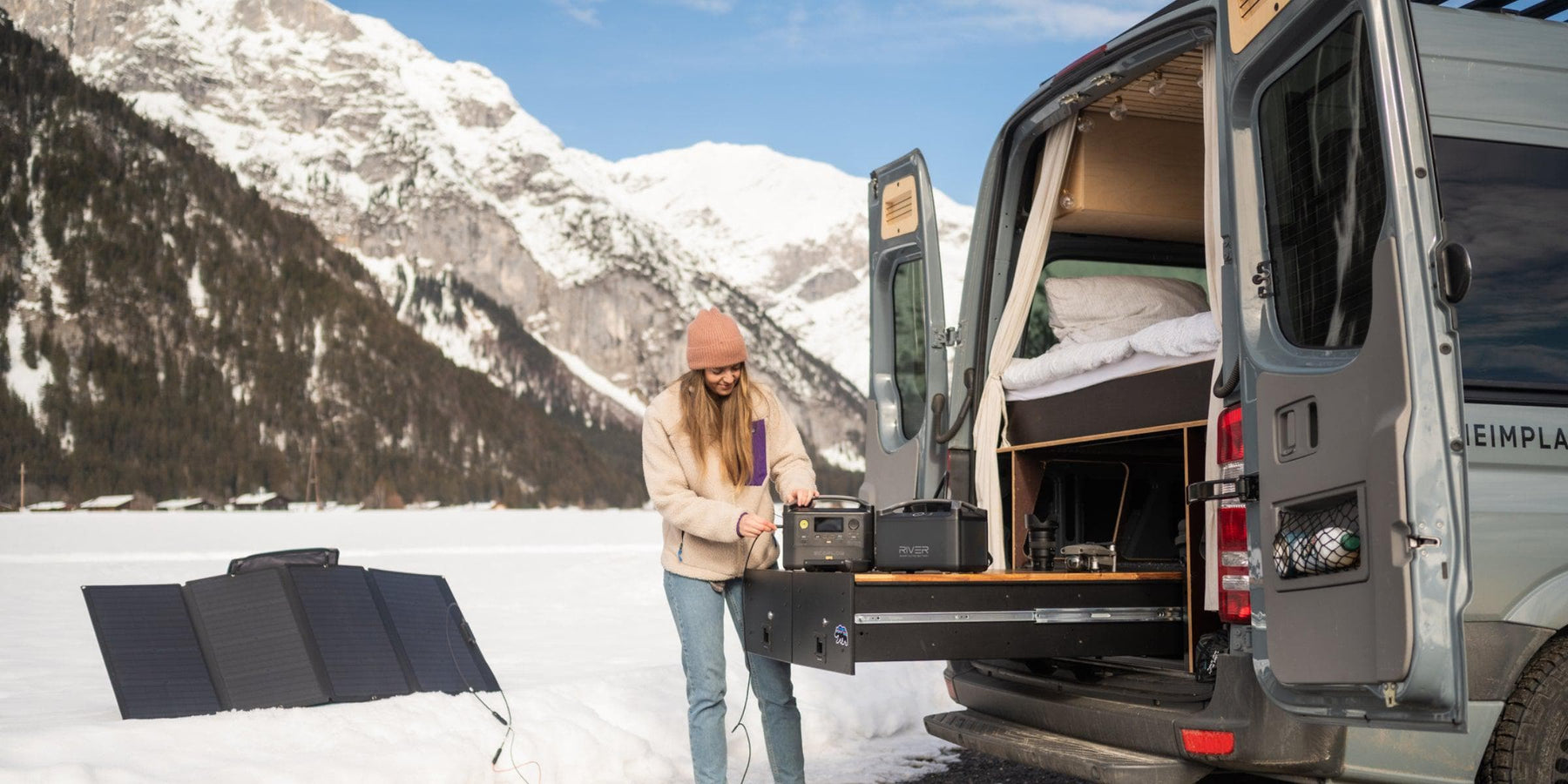 Built to weather the storm.
Our 160W portable solar panel can carry on collecting energy even during a downpour. With a protective ETFE film and a high IP resistance level of 68, the solar cells can withstand environments from humid and wet to dry and dusty.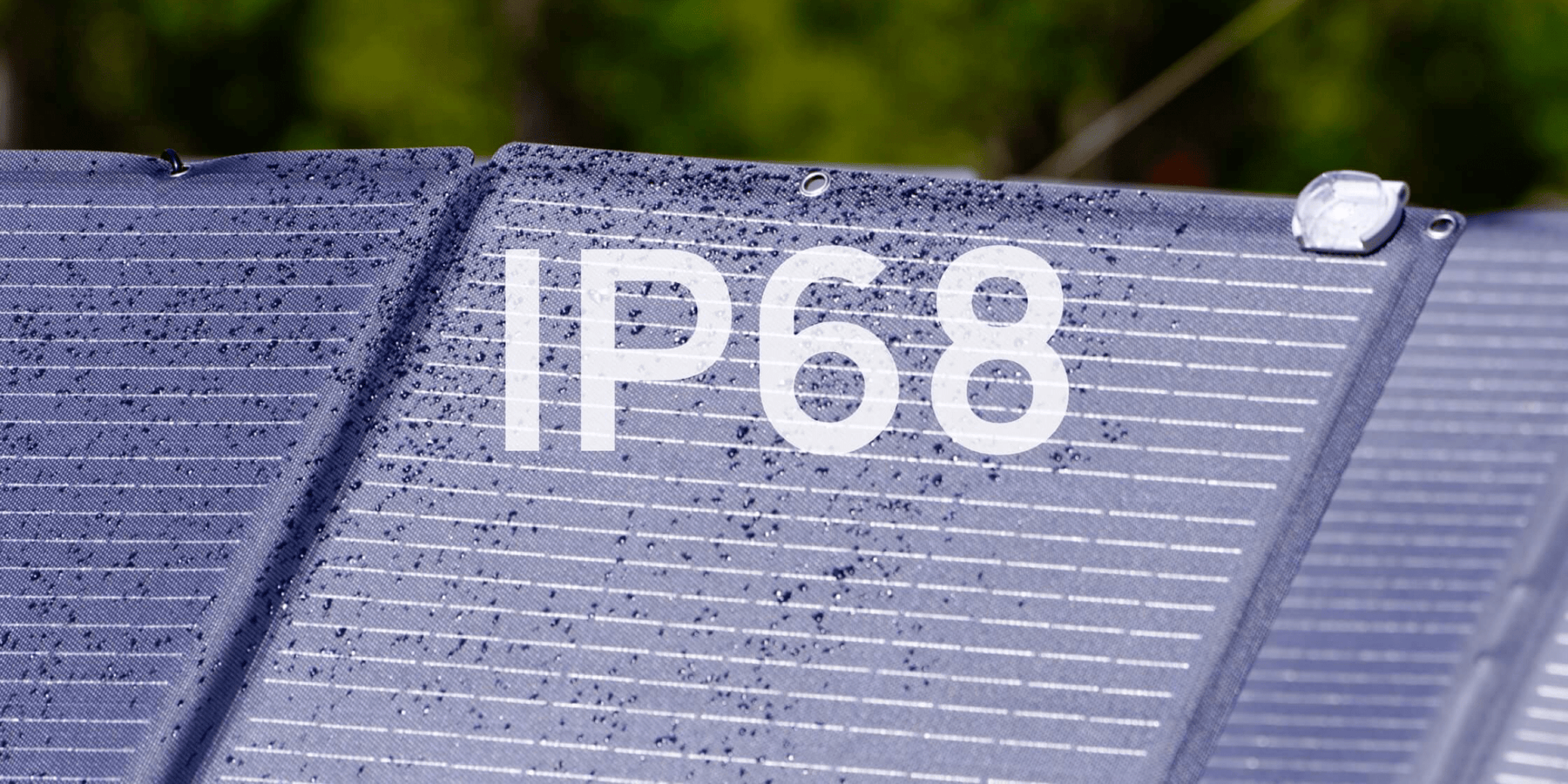 EcoFlow 160W Portable Solar Panel Specs
Unfolded Dimensions
26.8*61.8*1.0 in (68*157*2.4 cm)
Folded Dimensions
26.8*16.5*1.0 in (68*42*2.4 cm)
Weight
15.4 lb (Solar Panel 11 lb)
Connector Type
Solar Connector
Open Circuit Voltage
21.4V (Vmp 18.2V)
Short Circuit Current
9.6A (Imp 8.8A)
Cell Type
Monocrystalline Silicon
Operating & Storage Temperature
−4°F to 185°F